Kristina is is a Registered Social Worker who received her Master's Degree in Social Work specializing in mental health from the University of Toronto. Kristina works with children, adolescents and adults struggling with a variety of concerns, including Anxiety, Obsessive Compulsive Disorder (OCD), Depression, ADHD, perfectionsim, Tics, Body-Focused Repetitive Behaviours (skin picking and hair pulling), substance use and developmental trauma.
Kristina utilizes a supportive, strengths-based approach when working with individuals and families to partner with them to reach their goals. She believes in an ongoing collaboration with clients during the entire treatment journey to ensure that clients feel heard, and a strong therapeutic relationship can be built. 
"For a child or an adult, it's extremely powerful to hear someone say, "I get you. I understand. I see why you feel this way." This kind of empathy disarms us.."   - Dr. Daniel Siegel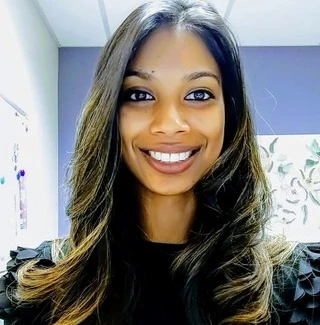 Kristina's clinical approach includes Cognitive Behavioural Therapy (CBT) to offer clients effective ways to change behaviour and use more adaptive thinking styles to approach life challenges and stress. She also integrates Mindfulness-Based Cognitive Behavioural Therapy (MBCT), Dialectical Behaviour Therapy (DBT), and Attachment-based interventions into her work.
Kristina received specialized training through the Massachusetts General Hospital Psychiatry Academy and International OCD Foundation, to treat youth and adults with Obsessive Compulsive Disorder (OCD), and Body Focused Repetitive Behaviours, including Trichotillomania (Hair Pulling Disorder) and Excoriation (Skin Picking Disorder). 
Kristina started her career at Kinark Child and Family Services where she received training and experience working with children and teenagers living with mental health issues. Later in her career, Kristina moved to Vancouver to provide psychotherapy to individuals living with comorbid substance use disorders and mental health issues.  In 2017, Kristina returned to Ontario and worked at one of Ontario's largest Community Hospitals in the Child, Youth and Family program until 2023. Through these positions, Kristina gained extensive experience providing acute care and individual/family therapy to children, adolescents and young adults struggling with a wide range of concerns.